Computer Sales and Service
What Full Screen Ahead Can Do For You
Our main business is the supply and fix of computers running Windows, including Notebooks.
Read on for more details.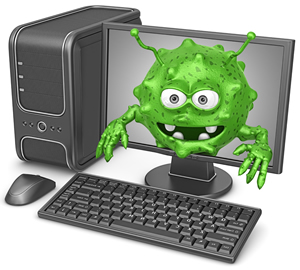 If you have a computer (PC) with Windows on it – we can fix it.
Be it a desktop, tower, notebook, netbook, all-in-one, etc –we can fix it.
Typical services we carry out in our workshop are:-
Evaluation Service - Sometimes it may not be worth repairing your PC – for example your laptop has a broken screen. We can help you decide. For $40 – we will checkout your PC in our workshop and then ring you. We give advice on repair costs, and options such as replacement and upgrading.
Virus removal – this category includes spyware, trojans, and many other forms of infection. Usually costs between $50 and $130 to cleanup and secure your PC. This includes installing the latest patches and service packs from Microsoft to strengthen your defences.
We may suggest a better anti-virus solution than the one you currently have.
Hardware repair – If your PC won't start – then it can be a failure of some hardware part. We carry a lot of replacements parts, and can obtain most other parts.
Hardware upgrade – want to increase your current PC's performance ? We have the parts and the expertise. We can upgrade you to Windows 7.
Data Recovery – we can often retrieve your photos and documents from failing storage media such as hard drives, USB flash drives and camera cards.
Software repair – we are very experienced in solving glitches, lockups, and other mysterious behaviour.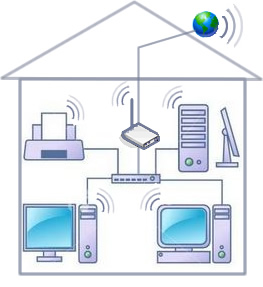 INTERNET & NETWORK: Problems
Internet not working? Want a new modem setup? Want all of your computers to use the one Internet service and printer?
We have a lot of expertise in solving these problems.
Wireless internet is a speciality – including our exclusive antenna for maximum wireless broadband reception in country areas.
SALES: Want a new Laptop or PC – we sell them
Want the best service and expert advice when buying a new PC? We reduce the frustration and amount of time you need to spend.
Computer jargon and the huge range of choices can make choosing a PC a nightmare. Plus the large retailers usually sell you expensive extra's you don't need, and their PC's are full of advertising. Once you walk out the door with a PC – that is the end of their advice. Then when you plug it in, you find you have hours of confusing setup procedures to perform.
When you buy a PC from us with the delivery and setup option– you get a PC that is ready to use including security, email, and your printer set up.
Full Screen Ahead will interview you about your needs and then give you recommendations on what to buy. We custom build affordable towers, and have excellent buying power for notebook PC's. But we also carry out setup of any brand PC – not just our own.
We can quote you a new PC including delivery, and set it up at your place including internet , emails and security. You will be up and running a lot quicker with our help. Then we are available later on - to help you sort out a problem.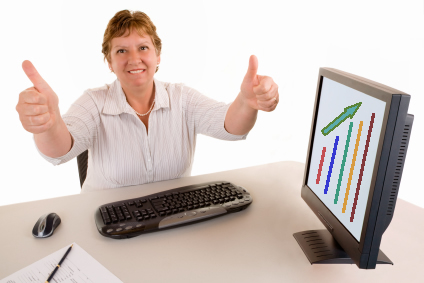 DATA TRANSFER: Move Documents & Photos from Old to New PCs
We are very experienced at moving your data from your old PC to your new one – even if the old one is not working.
Data such as Photo's, documents, music, emails, accounting files.
TRAINING: Need help, learning how to setup PC's and Printers?
Not sure how to do something on a PC? - Don't be embarressed. We can give you personal help and training .
New PC? – Not sure how to operate it, or set up your email?
We can help.
Lightning has fried your PC or fire or flood has damaged your PC, and your insurance company wants a report. We can evaluate your PC's condition, then write a report for your insurance company.